NY CAYSA is search for a Symposium Co-Chair!
Do you like to plan? Are you organized? Are you creative? Then we want you!
Be part of a great team for a great cause! NY CAYSA holds 3 day symposiums annually throughout our 6 regions in NYS.
Responsibilities will include; Bi-monthly NY CAYSA committee meetings and Symposium meetings as scheduled, working as a team; Organization of Speakers, Vendors, Symposium Program, Event Coordination, Hotel and Conference details, contracts and registration.
Benefits include; being part of a great team, waived annual Symposium registration and hotel costs.
If you are interested, please reach out to your regional VP or NY CAYSA President Denisha Goodman- we are interested in filling this position as soon as possible!
Congratulations to our 2019-2020 NYCAYSA Executive Board
Denisha Goodman, President
Lisa Brennan, Immediate Past President
Delta Barometre, President Elect
Kathy Barlow, Vice President
Anne Marsolais, Secretary
Andrea Schneider, Treasurer
MORGENBESSER SCHOLARSHIP
Dr. Leonard Morgenbesser worked for more than three decades as a researcher for the New York State Department of Corrections and Community Supervision. Until his untimely death in March 2013, Leonard Morgenbesser was a strong anti-gun violence advocate who painstakingly cataloged the violence in the city's streets, and steadfastly challenged citizens and law makers alike to help make Albany, New York a safer city.
Leonard Morgenbesser also served the New York Corrections and Youth Services Association for over 20 years as a member of the Executive Board and as a o-chairperson of the Higher Education Committee. Leonard was committed to ensuring that the training provided to all law enforcement and correctional staff was relevant and meaningful. He worked diligently in support of his beliefs that training opportunities should be plentiful and accredited. His hard work and dedication helped to keep CAYSA in the forefront of this endeavor.
It is with great pride that NYCAYSA offers this educational scholarship each year to honor the memory of Leonard Morgenbesser.
The 2018 recipient of the Leonard Morgenbesser scholarship is Elizabeth Wambeke. Ms. Wambeke is in the Criminal Justice BA/MA Program at SUNY Albany and plans to use her award to offset the cost of registrations for the upcoming semester. Outside the academic arena Ms. Wambeke is a second-year Resident Assistant as well as the Co-President of the Presidential Honors Society. Ms. Wambeke is in her final year of the program and is looking forward to a career in the field of criminal justice.
Please join me in congratulating Elizabeth Wambeke as the 2018 recipient of the Leonard Morgenbesser scholarship.
new caysa newsletter available - click here to view!
CAYSA IS A DUAL CHAPTER OF THE AMERICAN CORRECTIONAL ASSOCIATION
As a CAYSA member your elected Executive Board represents YOU by annually attending the ACA Winter Conference and Congress of Correction. These annual conferences not only offer an outstanding opportunity to attend cutting edge training, but is also the time that national committees meet to conduct their business meetings. CASYA is currently represented on a national level with members appointed to the following ACAcommittees:
DUALMEMBERSHIP CHAPTERS
Student affairs
membership
In addition to actively working on these committees, your CAYSA Executive Board members also attend the Board of Governors' at each conference, and are voting members of the Delegate Assembly. These governing bodies are charged with making decisions and policy necessary tothe daily operations of ACA. They also translate legislative policy and interpret public sentiment to craft the accreditation standardswe all are effected by in our day to day work. Please check out WWW.ACA.ORG for more information about thesegoverning entities of ACA. You can also contact any member of your Regional Executive Board for more information.
YOU CAN ATTEND A NATIONAL CONFERENCE, TOO !!!
Everyone should experience a national ACA conference at least once during their career. It's an opportunity to .....
Hear Inspiring Keynote Speakers
Vicki Lawrence, "Mama" from the Carol Burnett Show
Meet Members of Your ACA Executive Board
Dr. Mary Livers
Learn and Share!!
American Correctional Association's Winter Conference 2019
CAYSA members enjoying New Orleans! ACA Winter Conference
This year's statewide symposium was a huge success! Thank you to all that attended. Enjoy the slideshows below to see some of the great trainings offered and how much fun we all had. Can't wait to see you next year in Lake Placid!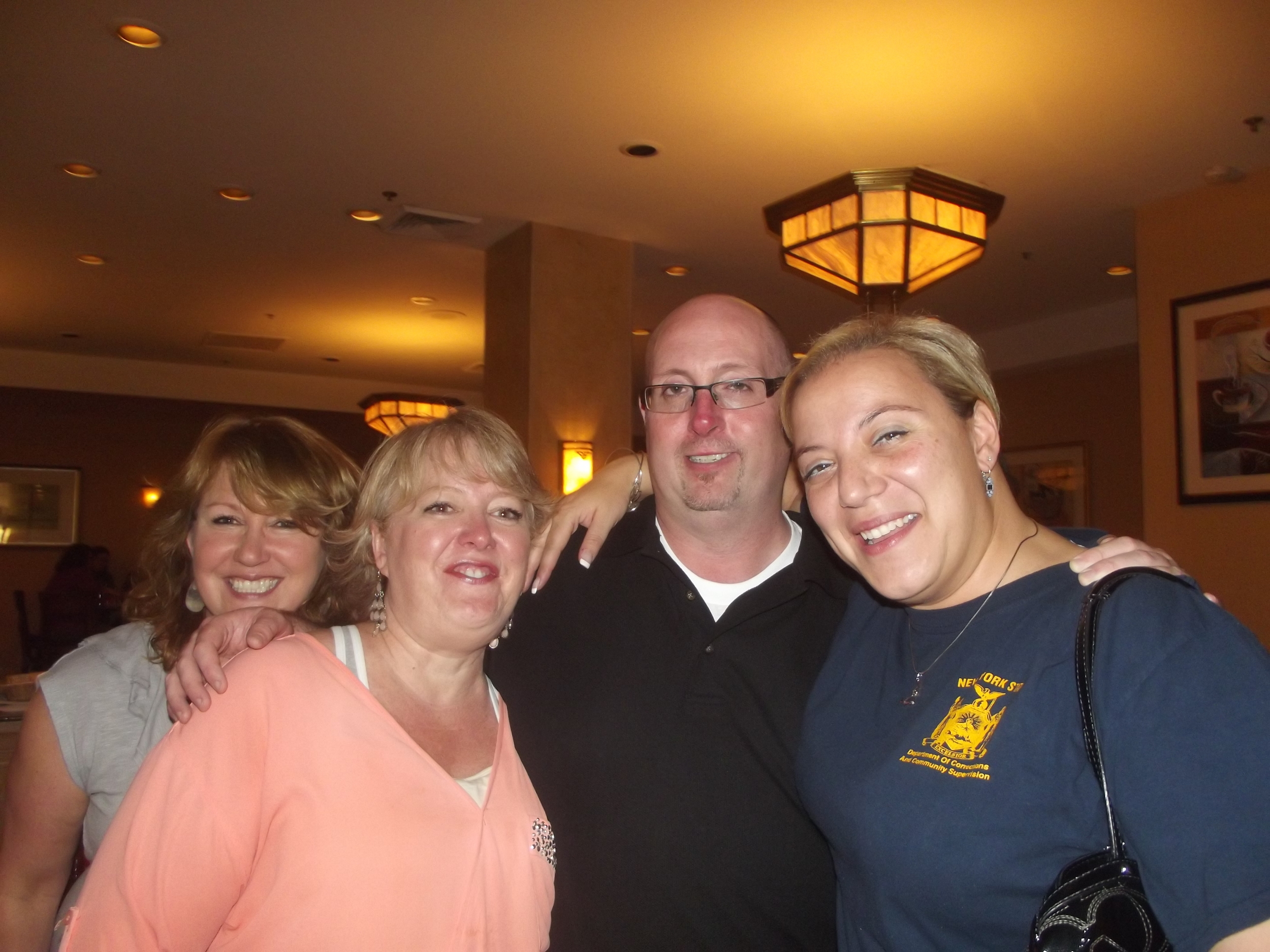 Empire State Law Enforcement Training Network
CAYSA is pleased to announce our organization's newest affiliate organization, the Empire State Law Enforcement Training Network. CAYSA President Mike Graziano and Mark Rosenzweig, Chairman of the Empire State Law Enforcement Training Network, signed the formal MOU of Affiliation at meeting of the CAYSA Board of Directors earlier this year. ESLETN and CAYSA have a common mission to conduct and support training for criminal justice, juvenile justice, and law enforcement employees throughout New York State. As a result of this action we now have the opportunity to expand staff training opportunities that will directly benefit the members of each organization.